The Top 3 Reasons Science and Math Students Want to Become Teachers
I first discovered my passion for teaching in a general chemistry class I had at community college. Our instructor gave us an assignment where we needed to choose a chemistry topic that we were interested in and then teach that topic to the rest of the class. As I struggled to learn thermochemistry well enough to teach it to my classmates, I feel like it "clicked" for the first time. With my newfound understanding, I was then able to share my excitement about the subject with others.
This experience, among others, has propelled me into a career focused on education where I taught middle school chemistry (loved it), pursued a doctoral degree in educational research, and now have started as a postdoctoral researcher with the Get the Facts Out Project.
Why do people want to become teachers?
I know my story is not unique and that many others have had experiences just like mine. Experiences that have sparked in them an interest in teaching. Experiences that may influence them to devote their lives to helping others learn.
As I have started to swim through the oceans of data associated with the Get the Facts Out Project, I have been drawn to an item in the Perceptions of Teaching as a Profession (PTaP) survey. The item asks students (on a strongly disagree to strongly agree scale) how much they agree with the following statement:
"I want to become a grade 7-12 teacher."
In the next question, it asks them to explain their choice. As I looked at the explanations from those who agreed or strongly agreed with the above statement, there were three themes that emerged.
I want to help others to become passionate about math and science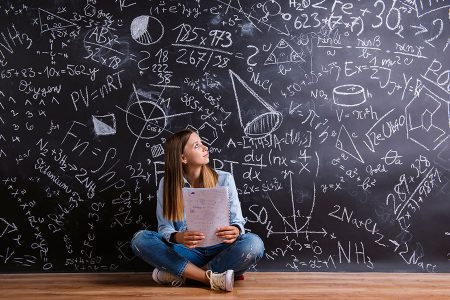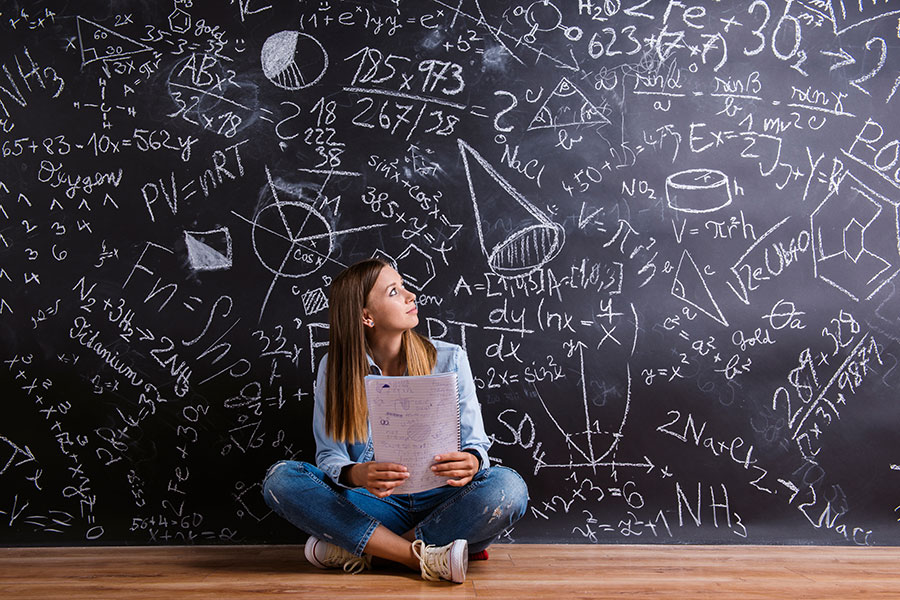 When I was in graduate school, my wife and I went to this amazing authentic Mexican restaurant that we just LOVED. Once we made the discovery, we wanted to tell all our friends about it and encourage them to go, too. As we told them of our new discovery, some liked it just like we did, and some didn't, but we wanted to tell them about it anyway.
Our experience with the Mexican restaurant is analogous to many students' experiences with discovering a love for math or science in secondary school. Once they find a love for it, they want to help others find that passion too. This signal came in loud and clear as I analyzed the reasons why students said they wanted to become a teacher. It was apparent that they wanted to share their love for a subject with the next generation.
For example, students said things like,
"I want to become a teacher because I love to help children learn and enjoy the art of mathematics. Math has such a negative stigma in most schools; I want to change that."

"I enjoy chemistry and I want to instill that joy in other people."

"I love physics and I want to spark interest in younger people regarding physics."
When you find something that you love, it is natural (and I would also say altruistic) to want to share it with others. No matter if it's tacos, chemistry, calculus, or physics, sharing what you love with others is a logical next step for anyone who has discovered something great.
I want to change lives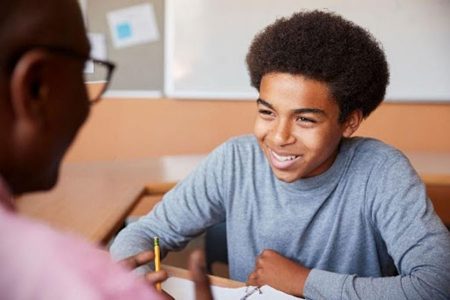 Henry Adams, an American historian from the 19th century, is famously quoted for saying, "A teacher affects eternity; he can never tell where his influence stops." This quote embodies the second main theme in responses to why Science, Technology, Engineering and Math (STEM) majors want to become grade 7-12 teachers; they want to change lives.
One student who strongly agreed with wanting to become a teacher said,
"I love physics, and I love talking about it with other people. I also want to be a role model for the younger generations and help students realize and achieve their full potential."
Or another who said, "You can change lives by inspiring students at this stage of their life. You can help them shape the trajectory of their lives and it would be amazing to witness."
Teaching is a STEM profession where you can and will affect people's lives EVERY SINGLE DAY. Although that kind of influencing power comes with great responsibility, many STEM majors crave a career where they can have that kind of an effect on others.
I think teaching is enjoyable and rewarding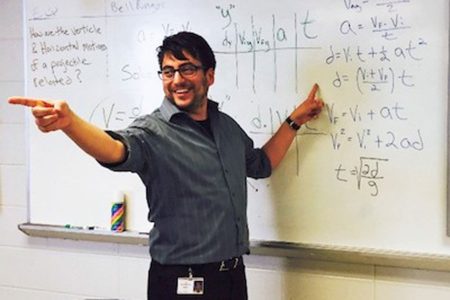 Much like myself who had an early, enjoyable experience with teaching, many STEM majors have had similar experiences that propel them to desire a career in grade 7-12 education. Those experiences, whether from teaching others during high school, tutoring, or from being a teaching assistant in a college course, are helping STEM majors realize the enjoyable and rewarding nature of a teaching career.
One student had such an experience way back in 8th grade. They said,
"I have always enjoyed teaching and helping students. Since the 8th grade I have tutored elementary school children with a variety of needs, and I leave every session feeling more fulfilled knowing that I helped someone."
Or another student who discovered the enjoyable nature of teaching through being a tutor.
"I find enjoyment in tutoring and teaching others knowledge I have gained from my teachers and seeing it connect for them"
Or a final quote from this student who found teaching to be enjoyable while being a Supplemental Instructor for a general chemistry course.
"I was an SI [Supplemental Instructor] at my previous university. I enjoyed teaching the up-and-coming nursing majors in general chemistry 1 and 2."
Teaching can be such an enjoyable and rewarding career path, and the comments from these teaching-interested students exposed that many of them think that it will be just that: enjoyable and rewarding!
To summarize these three themes of why STEM majors want to become teachers, I think a student said it best when they said,
"I love education, I love physics, and I love helping people. That seems to converge to a career in teaching."
Open the door to teaching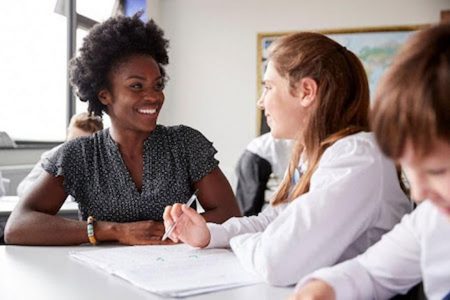 Since faculty are people who undergraduate students often look to for career advice, it is important that faculty members understand how rewarding and enjoyable careers in teaching can be. For many students, the choice that aligns best with their goals and desires for life.
If a student expresses a passion for science and an interest in helping others, are we informing them that grade 7-12 math or science teaching may be just what they are looking for? Are we helping them to recognize what they want out of a career and then sharing accurate information about their career options? Now, of course teaching isn't the right career path for everyone, but I believe it is the right career path for more than are currently pursuing it.
Just like me with my experiences in that general chemistry classroom, many science, math, or engineering students have had experiences that lead them to consider teaching as a career path. No matter if they want to help the next generation become passionate about math and science, want to change lives, or because they truly find teaching enjoyable, these desires and experiences may be a catalyst in helping them to choose teaching as a career. May we do our part to help students recognize those experiences and help them find the career that they are looking for; in many cases, it will be teaching.