Principal Investigator Team
The Principal Investigator (PI) team consists of the PI, co-PIs, and others who manage/coordinate the Get the Facts Out Project activities.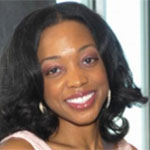 Terri Chambers
American Chemical Society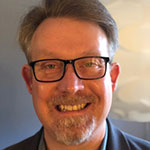 Mark Hannum
American Association of Physics Teachers
Meet the Change Agents
Change Agents are individual faculty in their respective disciplines who are committed to teacher preparation, are well-networked in their discipline, and have agreed to conduct national campaigns to recruit and support GFO Champions at institutions across the U.S.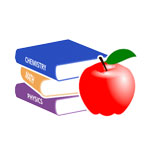 Leslie Bolda
Colorado School of Mines
Past Undergraduate Research Assistant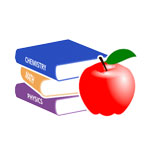 Emma Khorunzhy
Colorado School of Mines
Undergraduate Research Assistant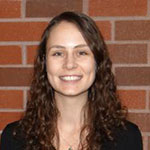 Savannah L. Logan
Colorado School of Mines
Past Postdoctoral Researcher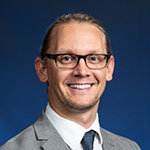 Richard L. Pearson III
Colorado School of Mines
Past Postdoctoral Researcher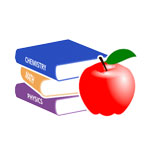 Brian Pyper
Brigham Young University - Idaho
Comprehensive Study Sites
GFO Comprehensive Study Sites are the six institutions of higher education that have committed to collecting perceptions survey data from both students and faculty each year for five years from their Chemistry, Math, and Physics departments. In addition they agree to host the GFO research team each year for a site visit.
Study Sites
GFO Study Sites are institutions of Higher Education that have committed to collecting perceptions survey data from both faculty and students each year for five years in at least one of the following departments: Chemistry, Math, or Physics.
Augustana University – Physics and Chemistry
Bridgewater State University
BYU – Idaho Physics
Cal Poly SLO – Physics & Chemistry
California State University – Fresno
California State University – Monterey Bay
California State University – San Bernardino
California State University at Northridge
Claflin University
Clark Atlanta University
Clemson University
Cleveland State University
Colgate University
Eastern Kentucky University
Eastern Michigan University
Florida State University
Georgia State University
Gettysburg College
Hofstra University
Idaho State University
Illinois Wesleyan University
Jackson State Univeristy
Kennesaw State University
Lewis University
Middle Tennessee State University
Missouri University of Science and Technology
Morehead State University
Morgan State University
Norfolk State Univeristy
North Carolina A&T University
Northern Arizona University
Prairie View A&M University
Rowan University Physics
Spelman College
Talladega College
Texas A&M University – Commerce
Tougaloo College
University of Houston
University of Kansas
University of Mississippi Physics and Chemistry
University of Oregon
University of Tennessee at Martin Math
University of Texas – Rio Grande Valley
University of Texas at Austin
University of Washington Bothell
Virginia State University
Waynesburg University Chemistry
Westmont College Chemistry
Worcester Polytechnic Institute
Wright State University
GFO Champions
A GFO Champion is anyone who shares facts about the teaching profession by using the materials and messages from the GFO project locally or nationally.
Champions, please log your activities here.
| Champion | Name | Location | Points | Department/Discipline |
| --- | --- | --- | --- | --- |
| ★★★ Champion | Kristine Callan | Colorado School of Mines | 92 | Physics |
| ★★ Champion | Josh Grossman | St. Mary's College of Maryland | 38 | Physics |
| ★★ Champion | Laura Henriques | California State University – Long Beach | 36 | Science Education |
| ★★ Champion | Will Murray | California State University – Long Beach | 35 | Mathematics |
| ★★ Champion | Jill Cochran | Berry College (GA) | 35 | Mathematics |
| ★★ Champion | Jeffrey Williams | Bridgewater State University (MA) | 34 | Physics |
| ★★ Champion | Andreas Bill | California State University – Long Beach | 33 | Physics and Astronomy |
| ★★ Champion | Joe Kozminski | Lewis University (IL) | 32 | Physics |
| ★★ Champion | Clay Stanfield | Texas A&M University - Commerce | 30 | Physics |
| ★★ Champion | Steven Maier | Northwestern Oklahoma State University | 30 | Physics |
| ★★ Champion | Earl Blodgett | University of Wisconsin – River Falls | 27 | Physics |
| ★★ Champion | Chuhee Kwon | California State University – Long Beach | 26 | Physics |
| ★ Champion | Karel Jacobs | Chicago State University | 21 | Biology |
| ★ Champion | Aubrey Brammar Southall | Aurora University (IL) | 21 | Education |
| ★ Champion | Meghan Marrero | Mercy College (NY) | 21 | Science Education |
| ★ Champion | Thomas M. Brown | Appalachian State University (NC) | 20 | Physics |
| ★ Champion | Margery Gardner | Colgate University (NY) | 20 | Science Education |
| ★ Champion | Liang Zeng | University of Texas-Rio Grande Valley | 20 | Physics |
| ★ Champion | Babette Benken | California State University – Long Beach | 19 | Mathematics |
| ★ Champion | Liza Bondurant | Delta State University (MS) | 18 | Mathematics |
| ★ Champion | Evonne Baldauff | Waynesburg University (PA) | 17 | Chemistry |
| ★ Champion | Chris Brazier | California State University – Long Beach | 16 | Chemistry |
| ★ Champion | Peanut McCoy | Azusa Pacific University (CA) | 16 | Physics |
| ★ Champion | Barbara Reisner | James Madison University (VA) | 15 | Chemistry |
| ★ Champion | Katie Miller | University of Massachusetts - Lowell | 14 | Mathematics |
| ★ Champion | Leah Frazee | Central Connecticut State University | 14 | Mathematics |
| ★ Champion | Anisha Campbell | University of Maryland | 13 | STEM Education |
| ★ Champion | Paul Miller | West Virginia University | 12 | Physics |
| ★ Champion | Jen McNally | Curry College (MA) | 12 | Mathematics |
| ★ Champion | Jeremy Zelkowski | The University of Alabama | 12 | Mathematics |
| ★ Champion | Dana Franz | Mississippi State University | 12 | Mathematics |
| ★ Champion | Sandra Bonetti | Colorado State University – Pueblo | 11 | Chemistry |
| ★ Champion | Stephanie Casey | Eastern Michigan University | 11 | Mathematics |
| ★ Champion | Melanie Pivarski | Roosevelt University (IL) | 11 | Mathematics |
| ★ Champion | Jennifer Docktor | University of Wisconsin – La Crosse | 11 | Physics |
| ★ Champion | Michael Marder | University of Texas – Austin | 10 | Physics |
| ★ Champion | Stephen Tsui | California State University – San Marcos | 10 | Physics |
| ★ Champion | Earl Legleiter | Fort Hays State University (KS) | 10 | STEM Education |
| Registered Champion | Holly S. Atkins | Saint Leo University (FL) | 9 | Math Education |
| Registered Champion | Matt Richard  | University of Kansas | 9 | Physics |
| Registered Champion | Beth Parks | Colgate University (NY) | 8 | Physics |
| Registered Champion | Diane Barrett | University of Hawaii - Hilo | 8 | Mathematics |
| Registered Champion | Patrick Eggleton | Taylor University (IN) | 7 | Mathematics |
| Registered Champion | Jomo W. Mutegi | Indiana University Purdue University Indianapolis | 7 | Science Education |
| Registered Champion | Richard L Pearson III | Embry-Riddle Aeronautical University (FL) | 7 | Physics |
| Registered Champion | Alice Churukian | University of North Carolina at Chapel Hill | 6 | Physics |
| Registered Champion | Dan MacIsaac | SUNY Buffalo State College | 6 | Physics |
| Registered Champion | Brian Utter | University of California – Merced | 6 | Physics |
| Registered Champion | Linda Venenciano | University of Hawai'i at Mānoa | 6 | Mathematics |
| Registered Champion | Jennifer Dechaine | Central Washington University | 5 | STEM Teacher Education |
| Registered Champion | Maria Campitelli | Florida International University | 5 | Mathematics |
| Registered Champion | Jenifer Hummer | West Chester University (PA) | 5 | Math Education |
| Registered Champion | Kevin Carr | Pacific University (OR) | 5 | Physics |
| Registered Champion | Steve Pollock | University of Colorado – Boulder | 5 | Physics |
| Registered Champion | Kimberly Shaw | Columbus State University (GA) | 5 | Physics |
| Registered Champion | Michelle Cirillo | University of Delaware | 4 | Mathematics |
| Registered Champion | Jennifer Clinkenbeard | California State University – Monterey Bay | 4 | Mathematics |
| Registered Champion | Nicole Cook | Florida International University | 4 | STEM Education |
| Registered Champion | Darin Knapp | Central Washington University | 4 | Mathematics |
| Registered Champion | Bethany LaValley | The University of Mississippi | 4 | Mathematics |
| Registered Champion | Catherine Klehm | Oral Roberts University (OK) | 4 | Chemistry |
| Registered Champion | Jordan Harshman | Auburn University (AL) | 4 | Chemistry |
| Registered Champion | Tariq Akmal | Washington State University | 4 | Teacher Education |
| Registered Champion | Nicholas Fortune | Western Kentucky University | 3 | Mathematics |
| Registered Champion | Caroline Hardin | Western Washington University | 3 | Mathe/STEM/CS |
| Registered Champion | Lindsay Keazer | Sacred Heart University (CT) | 3 | Mathematics |
| Registered Champion | Sujata Krishna | University of Florida | 3 | Physics |
| Registered Champion | Ekaterina Lioutikova | University of Saint Joseph (CT) | 3 | Mathematics |
| Registered Champion | Emily Jackson-Osagie | Southern University and A&M College (LA) | 3 | STEM Education |
| Registered Champion | Tracy Halmi | Penn State Erie – The Behrend College | 2 | Chemistry |
| Registered Champion | Pam Mork | Concordia College (MN) | 1 | Chemistry |
| Registered Champion | Jennifer Albert | The Citadel (SC) | | Science Education |
| Registered Champion | Daniel Bolton | University of Colorado - Boulder | | Physics |
| Registered Champion | Kerry Cresawn | James Madison University (VA) | | STEM |
| Registered Champion | Kathryn Early | Auburn University (AL) | | Mathematics |
| Registered Champion | Cynthia Gardner | Maryville College (TN) | | Education |
| Registered Champion | Dori Hargrove | Shepherd University (WV) | | Mathematics |
| Registered Champion | Derrick S Harkness | Utah State University | | Mathematics |
| Registered Champion | Aimee Hollander | Nicholls State University (LA) | | Science Education |
| Registered Champion | Kathleen A. Harper | Case Western Reserve University | | Physics and Engineering |
| Registered Champion | Michelle King | Western Colorado University | | Mathematics |
| Registered Champion | Eric Kuo | University of Illinois at Urbana-Champaign | | Physics |
| Registered Champion | Vaughn Laptiste | Christel House Indianapolis (IN) | | Mathematics |
| Registered Champion | Matthew J. Mio | University of Detroit Mercy (MI) | | Chemistry |
| Registered Champion | Tim Sorey | Central Washington University | | Chemistry |
| Registered Champion | Alice Steimle | University of Mississippi | | Mathematics |
| Registered Champion | Todd Weaver | University of Wisconsin La Crosse | | Chemistry |
| Registered Champion | Kimberly Zeidler-Watters | Eastern Kentucky University | | Education |
| Registered Champion | Carrie-Anne Sherwood | Southern Connecticut State University | | Science Education |
| Registered Champion | Michelle Bunagan | The College of New Jersey | | Chemistry |
| Registered Champion | Kenya M. Overton | University of Connecticut | | Mathematics |
| Registered Champion | Jillian Cavanna | University of Hartford (CT) | | Mathematics |
| Registered Champion | Tim Deis | University of Wisconsin-Platteville | | Mathematics |
| Registered Champion | Tim Neubert | American Association for Employment in Education (AAEE) | | PK-12 teaching careers |
| Registered Champion | Nick Doe | Wellesley College (MA) | | Chemistry |
| Registered Champion | Sonali Raje | Towson University (MD) | | Chemistry |
| Registered Champion | Andrea Munro | Pacific Lutheran University (WA) | | Chemistry |
| Registered Champion | Anne Bentley | Lewis & Clark College (OR) | | Chemistry |
| Registered Champion | Margie Haak | Oregon State University | | Chemistry |
| Registered Champion | Tyler Kinner | Georgia Tech Research Institute | | Chemistry |
| Registered Champion | Alice Bruce | University of Maine | | Chemistry |
| Registered Champion | Jackie Bortiatynski | Penn State University | | Chemistry |
| Registered Champion | Melissa VanAlstine-Paris | Adelphi University (NY) | | Chemistry |
| Registered Champion | David Anderson | University of Wyoming | | Chemistry |
| Registered Champion | Andrea Ashley-Oyewole | Prairie View A&M University (TX) | | Chemistry |
| Registered Champion | Timothy Cole | Prairie View A&M University (TX) | | Education |
| Registered Champion | Alexandra Taraboletti | University of the District of Columbia | | Chemistry |
| Registered Champion | Zach Burkhardt | Decatur Central High School (IN) | | Chemistry |
| Registered Champion | Angela Webb | James Madison University | | Science Education |
| Registered Champion | Matthew Miller | South Dakota State University | | Chemistry |
| Registered Champion | Patricia Stan | Taylor University | | Chemistry |
| Registered Champion | Kanita DuCloux | Western Kentucky University | | Math |
| ★ Champion | Rory Waterman | University of Vermont and State Agricultural College | 12 | Chemistry |