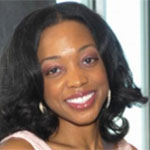 Terri Chambers
American Chemical Society
Meet the Change Agents
Change Agents are individual faculty in their respective disciplines who are committed to teacher preparation, are well-networked in their discipline, and have agreed to conduct national campaigns to recruit and support GFO Champions at institutions across the U.S.
Comprehensive Study Sites
GFO Comprehensive Study Sites are the six institutions of higher education that have committed to collecting perceptions survey data from both students and faculty each year for five years from their Chemistry, Math, and Physics departments. In addition they agree to host the GFO research team each year for a site visit.
Study Sites
GFO Study Sites are institutions of Higher Education that have committed to collecting perceptions survey data from both faculty and students each year for five years in at least one of the following departments: Chemistry, Math, or Physics.
Augustana University – Physics and Chemistry
Bridgewater State University
BYU – Idaho Physics
Cal Poly SLO – Physics & Chemistry
California State University – Fresno
California State University – Monterey Bay
California State University – San Bernardino
California State University at Northridge
Claflin University
Clark Atlanta University
Clemson University
Colgate University
Eastern Kentucky University
Eastern Michigan University
Florida State University
Gettysburg College
Idaho State University
Illinois Wesleyan University
Lewis University
Middle Tennessee State University
Missouri University of Science and Technology
Morehead State University
North Carolina A&T University
Prairie View A&M University
Rowan University Physics
Spelman College
Talladega College
Texas A&M University – Commerce
Tougaloo College
University of Houston
University of Kansas
University of Mississippi Physics and Chemistry
University of Oregon
University of Tennessee at Martin Math
University of Texas – Rio Grande Valley
University of Texas at Austin
University of Washington Bothell
Waynesburg University Chemistry
Westmont College Chemistry
Worcester Polytechnic Institute
GFO Champions
A GFO Champion is anyone who shares facts about the teaching profession by using the materials and messages from the GFO project locally or nationally.
Champions, please log your activities here.
| Champion | Name | Location | Points | Department/Discipline |
| --- | --- | --- | --- | --- |
| ★★★ Champion | Earl Blodgett | University of Wisconsin – River Falls | 175 | Physics |
| ★★★ Champion | Kristine Callan | Colorado School of Mines | 99 | Physics |
| ★★★ Champion | Jeffrey Williams | Bridgewater State University (MA) | 96 | Physics |
| ★★★ Champion | Robin Smith | Florida State University | 92 | STEM Teacher Prep |
| ★★★ Champion | Liza Bondurant | Delta State University (MS) | 69 | Mathematics |
| ★★★ Champion | Clay Stanfield | Texas A&M University - Commerce | 58 | Physics |
| ★★★ Champion | Joe Kozminski | Lewis University (IL) | 55 | Physics |
| ★★★ Champion | Thomas M. Brown | Appalachian State University (NC) | 52 | Physics |
| ★★★ Champion | TJ Noviello | Worcester Polytechnic Institute, MA | 51 | Physics |
| ★★ Champion | Connor McGovern | Colorado School of Mines | 49 | Computer Science |
| ★★ Champion | Margaret Mohr-Schroeder | University of Kentucky | 45 | STEM Education |
| ★★ Champion | Melanie Pivarski | Roosevelt University (IL) | 43 | Mathematics |
| ★★ Champion | Earl Legleiter | Fort Hays State University (KS) | 42 | STEM Education |
| ★★ Champion | Sarah Formica | University of North Georgia | 42 | Physics |
| ★★ Champion | Laura Henriques | California State University – Long Beach | 40 | Science Education |
| ★★ Champion | Arthur Eisenkraft | UMass Boston | 39 | Physics |
| ★★ Champion | Josh Grossman | St. Mary's College of Maryland | 38 | Physics |
| ★★ Champion | Barbara Reisner | James Madison University (VA) | 37 | Chemistry |
| ★★ Champion | Karel Jacobs | Chicago State University | 36 | Biology |
| ★★ Champion | Jill Cochran | Berry College (GA) | 35 | Mathematics |
| ★★ Champion | Will Murray | California State University – Long Beach | 35 | Mathematics |
| ★★ Champion | Ty Valentine | St. Vrain Valley School District, CO | 34 | Human Resources |
| ★★ Champion | Andreas Bill | California State University – Long Beach | 33 | Physics and Astronomy |
| ★★ Champion | Jessie Store | Alma College (MI) | 29 | Mathematics |
| ★★ Champion | Jane Jackson | Arizona State University | 28 | Physics |
| ★★ Champion | Chuhee Kwon | California State University – Long Beach | 26 | Physics |
| ★★ Champion | John Bragelman | University of North Georgia | 26 | Mathematics |
| ★★ Champion | Cindy Schwarz | Vassar College, NY | 25 | Physics |
| ★★ Champion | Leslie West | Stephen F. Austin State University (TX) | 25 | STEM Teacher Prep |
| ★ Champion | Todd Oberg | Illinois College | 24 | Mathematics |
| ★ Champion | Laura Altfeld | Saint Leo University, FL | 23 | Biology |
| ★ Champion | Linda Venenciano | University of Hawai'i at Mānoa | 23 | Mathematics |
| ★ Champion | Jeffrey Carver | West Virginia University | 22 | Chemistry |
| ★ Champion | Tracy Halmi | Penn State Erie – The Behrend College | 22 | Chemistry |
| ★ Champion | Aubrey Brammar Southall | Aurora University (IL) | 21 | Education |
| ★ Champion | Jay Johnson | Local First Arizona | 21 | Teacher Retention |
| ★ Champion | Meghan Marrero | Mercy College (NY) | 21 | Science Education |
| ★ Champion | Liang Zeng | University of Texas-Rio Grande Valley | 20 | Physics |
| ★ Champion | Margery Gardner | Colgate University (NY) | 20 | Science Education |
| ★ Champion | Michael Odell | University of Texas at Tyler | 20 | Science and Math Education |
| ★ Champion | Babette Benken | California State University – Long Beach | 19 | Mathematics |
| ★ Champion | Jason Chan | California State University - East Bay | 19 | STEM Teacher Education |
| ★ Champion | Leah Frazee | Central Connecticut State University | 19 | Mathematics |
| ★ Champion | Leslie Atkins | Boise State University (ID) | 19 | Physics |
| ★ Champion | Martha Day | Western Kentucky University | 19 | Chemistry |
| ★ Champion | Steve Elliott | University of Tennessee at Martin | 18 | Mathematics |
| ★ Champion | Evonne Baldauff | Waynesburg University (PA) | 17 | Chemistry |
| ★ Champion | Jen Oswald | Northwestern Oklahoma State University | 17 | Teacher Education/Teacher Prep |
| ★ Champion | Marta Magiera | Marquette University, WI | 17 | Mathematics |
| ★ Champion | Michael Marder | University of Texas – Austin | 17 | Physics |
| ★ Champion | Chris Brazier | California State University – Long Beach | 16 | Chemistry |
| ★ Champion | Clay Roan | University of Indianapolis (IN) | 16 | Mathematics |
| ★ Champion | Paul Miller | West Virginia University | 16 | Physics |
| ★ Champion | Peanut McCoy | Azusa Pacific University (CA) | 16 | Physics |
| ★ Champion | Rory Waterman | University of Vermont and State Agricultural College | 16 | Chemistry |
| ★ Champion | Sumita Jaggar | University of California - Santa Cruz | 16 | Mathematics |
| ★ Champion | Tony Musumba | Riverside City College, CA | 16 | Physics |
| ★ Champion | Vera Magoniner | California State University Sacramento | 16 | Physics |
| ★ Champion | Darin Knapp | Central Washington University | 15 | Mathematics |
| ★ Champion | Dawson Lang | Colorado School of Mines | 15 | Physics |
| ★ Champion | Diane Barrett | University of Hawaii - Hilo | 15 | Mathematics |
| ★ Champion | Jane Long | Stephen F. Austin State University, TX | 15 | Mathematics |
| ★ Champion | Soleste Hilberg | University of California - Santa Cruz | 15 | Education |
| ★ Champion | Stephanie Casey | Eastern Michigan University | 15 | Mathematics |
| ★ Champion | Sujata Krishna | University of Florida | 15 | Physics |
| ★ Champion | Doug Petkie | Worcester Polytechnic Institute, MA | 14 | Physics |
| ★ Champion | Katie Miller | University of Massachusetts - Lowell | 14 | Mathematics |
| ★ Champion | Anisha Campbell | University of Maryland | 13 | STEM Education |
| ★ Champion | Jacqueline Coomes | Eastern Washington University | 13 | Mathematics |
| ★ Champion | Jodi Frost | Indiana State University | 13 | Mathematics |
| ★ Champion | Kris Wedding Crowell | CSU East Bay | 13 | Physics |
| ★ Champion | Richard L Pearson III | Embry-Riddle Aeronautical University (FL) | 13 | Physics |
| ★ Champion | Dana Franz | Mississippi State University | 12 | Mathematics |
| ★ Champion | Fonya Crockett Scott | Middle Tennessee State University | 12 | STEM Education |
| ★ Champion | Gabe Spalding | Illinois Wesleyan University | 12 | Physics or Physics Education |
| ★ Champion | Jen McNally | Curry College (MA) | 12 | Mathematics |
| ★ Champion | Jeremy Zelkowski | The University of Alabama | 12 | Mathematics |
| ★ Champion | K. Elizabeth Hammonds | Columbus State University | 12 | Mathematics |
| ★ Champion | Robynne Lock | Texas A&M University-Commerce | 12 | Physics |
| ★ Champion | Bin Xiao | University of Mississippi | 11 | Physics |
| ★ Champion | Bryan Rebar | University of Oregon | 11 | STEM |
| ★ Champion | Jennifer Docktor | University of Wisconsin – La Crosse | 11 | Physics |
| ★ Champion | Jonathan Fitz Gerald | Rhodes College, TN | 10 | Plant Biology |
| ★ Champion | Laura Wilding | Texas A&M University | 10 | STEM |
| ★ Champion | Stephen Tsui | California State University – San Marcos | 10 | Physics |
| ★ Champion | Thomas O'Kuma | Lee College (TX) | 10 | Physics |
| Registered Champion | Brian Lawler | Kennesaw State University | 9 | Mathematics |
| Registered Champion | Carolina Alvarado | Cal State University - Chico | 9 | Physics |
| Registered Champion | Holly S. Atkins | Saint Leo University (FL) | 9 | Math Education |
| Registered Champion | Hope Blinco | Mineral County School District, NV | 9 | Human Resources |
| Registered Champion | Jason Sullivan | STEMteachersNYC | 9 | K-12 Science |
| Registered Champion | Jenna Porter | California State University - Sacramento | 9 | STEM |
| Registered Champion | Jon Anderson | University of Minnesota | 9 | Physics |
| Registered Champion | Matt Richard  | University of Kansas | 9 | Physics |
| Registered Champion | Susanne Lintz | Northmont City School District, OH | 9 | Director of Curriculum, Instruction and Technology |
| Registered Champion | Beth Parks | Colgate University (NY) | 8 | Physics |
| Registered Champion | Beverly Smith | East Tennessee State University | 8 | Physics |
| Registered Champion | Catherine Klehm | Oral Roberts University (OK) | 8 | Chemistry |
| Registered Champion | Daniel Bolton | University of Colorado - Boulder | 8 | Physics |
| Registered Champion | Jillian DiBonaventura | Worcester Polytechnic Institute (MA) | 8 | Teacher Preparation |
| Registered Champion | Matt Switzer | Texas Christian University | 8 | Mathematics |
| Registered Champion | Nicole Weir | Montclair State University, NJ | 8 | STEM Education |
| Registered Champion | Christine Liebe | Colorado School of Mines | 7 | Computer Science |
| Registered Champion | Daniel Thompson | Clemson University (SC) | 7 | Physics |
| Registered Champion | Jomo W. Mutegi | Indiana University Purdue University Indianapolis | 7 | Science Education |
| Registered Champion | Kathleen Kristian | Iona University, NY | 7 | Chemistry or Chemistry Education |
| Registered Champion | Kelly Costner | Winthrop University | 7 | Mathematics |
| Registered Champion | Patrick Eggleton | Taylor University (IN) | 7 | Mathematics |
| Registered Champion | Sarah Dyess | The University of Alabama in Huntsville | 7 | Mathematics |
| Registered Champion | April Vierra | Frederick County Public Schools | 6 | HR Recruiter |
| Registered Champion | Brian Utter | University of California – Merced | 6 | Physics |
| Registered Champion | Brynja Kohler | Utah State University | 6 | Mathematics |
| Registered Champion | Dan MacIsaac | SUNY Buffalo State College | 6 | Physics |
| Registered Champion | Jeffrey Hovermill | Northern Arizona University | 6 | Mathematics |
| Registered Champion | Michelle Richards-Babb | West Virginia University | 6 | Chemistry |
| Registered Champion | Rhonda Dzakpasu | Georgetown University, DC | 6 | Physics |
| Registered Champion | Wendy Muzien | California State University, Long Beach | 6 | Education |
| Registered Champion | Andrea Ashley-Oyewole | Prairie View A&M University (TX) | 5 | Chemistry |
| Registered Champion | Jenifer Hummer | West Chester University (PA) | 5 | Math Education |
| Registered Champion | Jennifer Dechaine | Central Washington University | 5 | STEM Teacher Education |
| Registered Champion | Johnna Goble | Shippensburg University, PA | 5 | Mathematics |
| Registered Champion | Kevin Carr | Pacific University (OR) | 5 | Physics |
| Registered Champion | Kimberly Shaw | Columbus State University (GA) | 5 | Physics |
| Registered Champion | Maria Campitelli | Florida International University | 5 | Mathematics |
| Registered Champion | Steve Pollock | University of Colorado – Boulder | 5 | Physics |
| Registered Champion | Susan Kempinger | North Central College, IL | 5 | Physics |
| Registered Champion | Adam Bennion | Brigham Young University, UT | 4 | Chemistry |
| Registered Champion | Alicia Scott | Laurens School District 55, SC | 4 | HR |
| Registered Champion | Amy Greene | Albright College, PA | 4 | Chemistry |
| Registered Champion | Amy Wagler | University of Texas - El Paso | 4 | Mathematics |
| Registered Champion | April Nelms | University of North Georgia | 4 | Education |
| Registered Champion | Bethany LaValley | The University of Mississippi | 4 | Mathematics |
| Registered Champion | Chris Fischer | University of Kansas | 4 | Physics |
| Registered Champion | Haley Richardson | The University of Texas at El Paso | 4 | Other |
| Registered Champion | Jennifer Clinkenbeard | California State University – Monterey Bay | 4 | Mathematics |
| Registered Champion | Jennifer Geib | Appalachian State University (NC) | 4 | Science Education (all subjects) |
| Registered Champion | Jordan Harshman | Auburn University (AL) | 4 | Chemistry |
| Registered Champion | Josh Stowers | Brigham Young University (UT) | 4 | Biology |
| Registered Champion | Julie Grotophorst | Greendale SD (WI) | 4 | Admin - HR Director |
| Registered Champion | Julie Talbot | University of West Georgia | 4 | Physics |
| Registered Champion | Michelle Cirillo | University of Delaware | 4 | Mathematics |
| Registered Champion | Nicole Cook | Florida International University | 4 | STEM Education |
| Registered Champion | Tariq Akmal | Washington State University | 4 | Teacher Education |
| Registered Champion | Valerie Long | Indiana University of Pennsylvania | 4 | Mathematics |
| Registered Champion | Yagi Seanyelle | University of Hawaii - Manoa | 4 | Mathematics |
| Registered Champion | Ashley Titus | Texas Christian University | 3 | Mathematics |
| Registered Champion | Brittany Lane | Metropolitan State University of Denver | 3 | All SOE Grad programs |
| Registered Champion | Caroline Hardin | Western Washington University | 3 | Mathe/STEM/CS |
| Registered Champion | Ekaterina Lioutikova | University of Saint Joseph (CT) | 3 | Mathematics |
| Registered Champion | Emily Borda | Western Washington University | 3 | Chemistry |
| Registered Champion | Emily Jackson-Osagie | Southern University and A&M College (LA) | 3 | STEM Education |
| Registered Champion | Lara Dick | Bucknell University, PA | 3 | Mathematics |
| Registered Champion | Laura Frost | Florida Gulf Coast University | 3 | Chemistry |
| Registered Champion | Lindsay Keazer | Sacred Heart University (CT) | 3 | Mathematics |
| Registered Champion | Meghan DiBacco | Cinco Ranch High School (TX) | 3 | Physics |
| Registered Champion | Nicholas Fortune | Western Kentucky University | 3 | Mathematics |
| Registered Champion | Roxie Allen | St. John's School (TX) | 3 | Chemistry |
| Registered Champion | Stephanie Shepherd | Auburn University (AL) | 3 | AUTeach Co-Director |
| Registered Champion | Aaron Lee | Saint Mary's College of California | 2 | Physics or Physics Education |
| Registered Champion | Jennifer Parsons | Tyler Jr. College, TX | 2 | Physics |
| Registered Champion | Renee Cox | North Park University, IL | 2 | Sponsored Projects |
| Registered Champion | Pam Mork | Concordia College (MN) | 1 | Chemistry |
| Registered Champion | Aimee Hollander | Nicholls State University (LA) | | Science Education |
| Registered Champion | Alexandra Taraboletti | University of the District of Columbia | | Chemistry |
| Registered Champion | Alice Bruce | University of Maine | | Chemistry |
| Registered Champion | Alice Steimle | University of Mississippi | | Mathematics |
| Registered Champion | Andrea Henle | Carthage College, WI | | Biology |
| Registered Champion | Andrea Munro | Pacific Lutheran University (WA) | | Chemistry |
| Registered Champion | Andrew Kuck | University of Connecticut | | Mathematics |
| Registered Champion | Angela Webb | James Madison University (VA) | | Science Education |
| Registered Champion | Anne Bentley | Lewis & Clark College (OR) | | Chemistry |
| Registered Champion | Blake Peterson | Brigham Young University (UT) | | Mathematics |
| Registered Champion | Brian Moudry | Davis & Elkins College (WV) | | Mathematics |
| Registered Champion | Carrie-Anne Sherwood | Southern Connecticut State University | | Science Education |
| Registered Champion | Chalandra Gooden | The University of Alabama | | Mathematics |
| Registered Champion | Charity Cayton | East Carolina University (NC) | | Mathematics |
| Registered Champion | Charles Liu | CUNY College of Staten Island | | Physics |
| Registered Champion | Cheryl Ordorica | Chico State (CA) | | STEM |
| Registered Champion | Cynthia Gardner | Maryville College (TN) | | Education |
| Registered Champion | Daniel King | Drexel University | | Chemistry |
| Registered Champion | David Anderson | University of Wyoming | | Chemistry |
| Registered Champion | Derrick S Harkness | Utah State University | | Mathematics |
| Registered Champion | Dori Hargrove | Shepherd University (WV) | | Mathematics |
| Registered Champion | Dr. Debra Nakama | Southern University at Baton Rouge, LA | | Vice Chancellor of Student Affairs (retired) |
| Registered Champion | Elizabeth Barlow | Auburn University, AL | | Mathematics |
| Registered Champion | Elizabeth Sturm | Lewis University, IL | | Education |
| Registered Champion | Elsa Villa | The University of Texas at El Paso | | Computer Science |
| Student Ambassador | Emma Khorunzhy | Colorado School of Mines | | Student Ambassador |
| Registered Champion | Eric Kuo | University of Illinois at Urbana-Champaign | | Physics |
| Registered Champion | Erin Servillo | East Windsor Regional (NJ) | | Admin |
| Registered Champion | Felicia Smith | The University of Alabama | | Mathematics |
| Registered Champion | Frank Lock | Retired/Informal Educator | | Math or Math Education |
| Registered Champion | Gordon Minton | Santa Margarita Catholic High School, CA | | Mathematics |
| Registered Champion | Greg Hale | The University of Texas at Arlington | | Chemistry |
| Registered Champion | Jack Kronser | Douglas County SD (CO) | | Admin - HR Director |
| Registered Champion | Jackie Bortiatynski | Penn State University | | Chemistry |
| Registered Champion | James Autry | University of Texas Permian Basin | | STEM Education, UTeach UTPB |
| Registered Champion | Jaymika Mitchell | Anne Arundel County Public Schools, MD | | HR Recruiter |
| Registered Champion | Jen Sorensen | Seattle University, WA | | Chemistry |
| Registered Champion | Jennifer Albert | The Citadel (SC) | | Science Education |
| Registered Champion | Jenny Sagrillo | University of Wisconsin-Milwaukee | | Mathematics |
| Registered Champion | Jill Birren | Marquette University, WI | | STEM Education |
| Registered Champion | Jillian Cavanna | University of Hartford (CT) | | Mathematics |
| Registered Champion | Kania Greer | Georgia Southern University | | General Education |
| Registered Champion | Kanita DuCloux | Western Kentucky University | | Mathematics |
| Registered Champion | Kathleen A. Harper | Case Western Reserve University (OH) | | Physics and Engineering |
| Registered Champion | Kathryn Early | Auburn University (AL) | | Mathematics |
| Registered Champion | Kenya M. Overton | University of Connecticut | | Mathematics |
| Registered Champion | Kerry Cresawn | James Madison University (VA) | | STEM |
| Registered Champion | Kevin Dykema | Mattawan Consolidated Schools (MI) | | Mathematics |
| Registered Champion | Kimberly Glass | Springdale Public Schools, AR | | Director K-12 PD & Recruitment |
| Registered Champion | Kimberly Seashore | San Francisco State University, CA | | Math or Math Education |
| Registered Champion | Kimberly Zeidler-Watters | Eastern Kentucky University | | Education |
| Registered Champion | Kirstin Milks | Monroe County Community School Corporation (IN) | | AP Bio and Earth/space science |
| Registered Champion | Kurt Fletcher | SUNY Geneseo, NY | | Physics |
| Registered Champion | Laura Bostick | Louisiana Tech University | | Education |
| Registered Champion | Leah Chamberlain | University of Cincinnati | | Admin |
| Registered Champion | Lydia Fox | University of the Pacific, CA | | Geological & Environmental Sciences |
| Registered Champion | Margie Haak | Oregon State University | | Chemistry |
| Registered Champion | Maria Fernandez | Florida International University | | STEM Education |
| Registered Champion | Mathangi Krishnamurthy | Fitchburg State University (MA) | | Chemistry |
| Registered Champion | Matthew J. Mio | University of Detroit Mercy (MI) | | Chemistry |
| Registered Champion | Matthew Miller | South Dakota State University | | Chemistry |
| Registered Champion | Melissa VanAlstine-Paris | Adelphi University (NY) | | Chemistry |
| Registered Champion | Michael Nehring | MSD Decatur Township Schools, IN | | HR Director |
| Registered Champion | Michelle Bunagan | The College of New Jersey | | Chemistry |
| Registered Champion | Michelle King | Western Colorado University | | Mathematics |
| Registered Champion | Nathan Blom | Alabama A&M University | | STEM Education |
| Registered Champion | Nick Doe | Wellesley College (MA) | | Chemistry |
| Registered Champion | Patricia Stan | Taylor University (IN) | | Chemistry |
| Registered Champion | Roger Wolbert | Pennsylvania Western University | | Mathematics |
| Registered Champion | Russ Carley | New Castle Area School District / Butler County Community College / Slippery Rock University (PA) | | Chemistry |
| Registered Champion | Sam Pazicni | University of Wisconsin–Madison | | Chemistry |
| Registered Champion | Sandi Cooper | Baylor University, TX | | Mathematics |
| Registered Champion | Sarah LeGresley Rush | University of Kansas | | Physics |
| Registered Champion | Sharon Vestal | South Dakota State University | | Math or Math Education |
| Registered Champion | Sonali Raje | Towson University (MD) | | Chemistry |
| Registered Champion | Tim Deis | University of Wisconsin-Platteville | | Mathematics |
| Registered Champion | Tim Neubert | American Association for Employment in Education | | PK-12 teaching careers |
| Registered Champion | Tim Sorey | Central Washington University | | Chemistry |
| Registered Champion | Timothy Clark | Loyola University Maryland | | Math or Math Education |
| Registered Champion | Timothy Cole | Prairie View A&M University (TX) | | Education |
| Registered Champion | Todd Weaver | University of Wisconsin La Crosse | | Chemistry |
| Registered Champion | Toni Sauncy | Texas Lutheran University | | Physics |
| Registered Champion | Tyler Kinner | Georgia Tech Research Institute | | Chemistry |
| Registered Champion | Vaughn Laptiste | Christel House Indianapolis (IN) | | Mathematics |
| Registered Champion | Zach Burkhardt | Decatur Central High School (IN) | | Chemistry |
| Registered Champion | James White | Juniata College, PA | | Physics or Physics Education |
| Registered Champion | Sarah Bustin | University of Massachusetts Lowell | | Physics or Physics Education |
Past Research Team Members
Leslie Bolda
Colorado School of Mines
Past Undergraduate Research Assistant
Emma Khorunzhy
Colorado School of Mines
Past Undergraduate Research Assistant
Savannah L. Logan
Colorado School of Mines
Past Postdoctoral Researcher
Brian Pyper
Brigham Young University - Idaho