Life as a Middle School Math Teacher
Deciding on a career path can be an important and difficult decision. What do you want to spend your life's work doing? What will be most meaningful to you? What career will you enjoy most?
These are questions that are important to consider when making career decisions. As with any career decision it is important to speak with people who are in the career so you can get an idea of what it would be like. In this blog, and in future blogs in this series, we will be having discussions with grade 7-12 math and science teachers about their careers and then share those conversations with you.
David Johnson III, known as Mr. Johnson to his students, is a middle school math teacher at Lynhurst 7th and 8th Grade Center in Indianapolis, Indiana.
Mr. Johnson's Teacher Stats:
Where do you teach? Indianapolis, Indiana
How many students attend your school? ~1,215 (7th and 8th grade)
Typical class size: ~28
What was your college major? Business Administration
Subjects that you currently teach: 7th and 8th grade math
Favorite topic to teach: Probability
Years teaching: 11
A hobby that you enjoy: Sculpting
Day to day of a middle school math teacher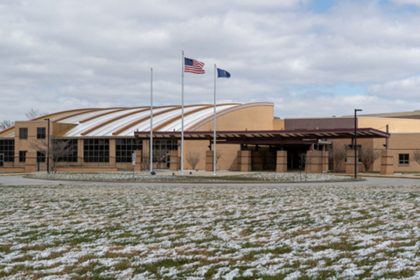 Due to Covid-19, a typical day for David looks different now than it did last year. He arrives at school each morning around 8:25 AM and has a few minutes to get prepped for the day before a portion of the students (based on their last name) are allowed in the building for in person instruction at 9:00 AM. Because there are less students in the building each day due to Covid-19, he says that as a teacher he can now focus more on the content and a little less on the social aspects of teaching 7th and 8th graders.
Lynhurst 7th and 8th grade center is structured on the block system where there are four 75-minute instructional blocks a day. During that time, he teaches 7th and 8th grade math with one block for preparation. During that prep time he typically grades, prepares future lessons, and reads educational research articles and blogs to help him become a better educator. In non-Covid times, he will often have meetings with other teachers during his prep hour.
Once the final school bell rings and the students head home, David spends time evaluating how his classes went, writing emails, and preparing for the following day. Although work sometimes spills over into home life, he is very intentional with how he uses his time at school so he can leave work at work when he typically heads home around 4:30 or 5:00 PM.
David's career path: How he landed in the classroom
David's mom and dad were both educators and when they retired, they had over 77 years of teaching experience between them. Because of this, when asked how he ended up in the classroom David said that,
"Being around education has always been tantamount."
Although he grew up around the teaching profession, David didn't immediately become a teacher. After majoring in Business Administration in college, David got a job working as a loan originator. When the market crashed in 2008, David joined the Woodrow Wilson transition to teaching fellowship program where he earned a master's degree in education and a teaching license. He has been in the classroom ever since.
Even though David became a teacher later than some, he is passionate about his work and has been making a difference in the lives of his students for the last 11 years.
David loves being a middle school math teacher!
In a nutshell, David loves being a teacher because he can make a difference in the lives of his students. David's students are often going through a lot in their lives, so being able to be a positive influence is one of the reasons why he does what he does. David said that,
"You can't get more boots on the ground than here; you can't get more grass roots than actually talking to these students."
David has described that over the course of his 11 years in the classroom so far, he has seen his students go through a lot of hard times. Thus, being a force for good in his students lives emerged as one of his greatest passions for being a teacher. David loves his job because as he says,
"The impact I'm able to have on students is immense."
What a math teacher does during the summer
During the summer, David stays active in the world of education. He often works as a professional development instructor in his district and will serve as part of the technology integration team to help teachers incorporate useful technology into their classrooms. In addition to this, he will spend time tutoring at his church, reading books, and enjoying time with his family and five children.
David recommends teaching as a career to math and science majors
When it comes to teaching, you have the unique opportunity to not only make a difference in the lives of students, but to measure how well you and your students are doing. You get to see and quantify the impact you have every day. David feels this aspect of teaching may be really appealing to math and science majors. David loves being a teacher, making a difference in the lives of young people, and would recommend it as a career choice for those who want to do the same.
What should you know before entering the profession?
From our conversation, David would want you to know two things:
Being a teacher requires being a lifelong learner, and
Teaching, like any other career, requires dedication.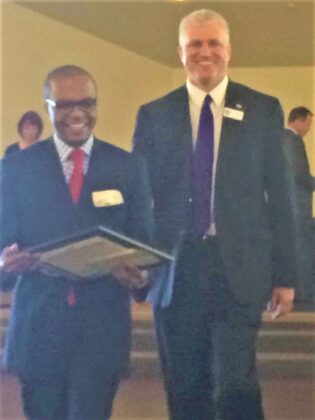 Regarding being a lifelong learner David said,
"You would need to be a constant learner. A lifelong learner. That is more than just a euphemism. It's more than just a motto. You really need to continuously learn."
As part of this, David really recommends that you stay up to date on technology, educational literature, and teaching blogs like Edutopia. By doing so, you will be able to continually improve and become the best teacher you can be.
Additionally, David would want you to know that teaching requires you to be dedicated to your students and to continual improvement. Regarding this, David said,
"There is an innate understanding of the dedication involved when someone says I'm going to become a lawyer, a doctor, a nuclear engineer. That same dedication and precision needs to be applied to teaching, and that's when you are successful."
Conclusion
There are many options a math or science major has when it comes to career choices, and grade 7-12 teaching is certainly one of them. If you are considering becoming a teacher, it is a career path with many benefits and offers you a lifetime of opportunity to change the world one student at a time. David is a great example of an enthusiastic middle school math teacher who loves his students. If you'd like to learn more about why teaching is a great career choice you can explore our website (getthefactsout.org). Also, if you'd like to learn more from David about middle school math teaching, you can contact him at david.johnson@wayne.k12.in.us.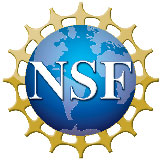 This material is based upon work supported by the National Science Foundation under Grant Nos. 1821710 & 1821462. Any opinions, findings, and conclusions or recommendations expressed in this material are those of the author(s) and do not necessarily reflect the views of NSF.