Life as a Middle School Math Teacher
Deciding on a career path can be an important and difficult decision. What will be most meaningful to you? What career will you enjoy most?
These are questions that are important to consider when making career decisions. As with any career decision it is important to speak with people who are in the career so you can get an idea of what it would be like. In this blog, and in future blogs in this series, we will be having discussions with grade 7-12 math and science teachers about their careers and then share those conversations with you.
Jas'Minique Potter, known as Ms. Potter to her students, is a middle school math teacher in Indianapolis, IN.
Ms. Potter's Teacher Stats: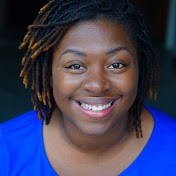 Where do you teach? Indianapolis, IN
How many students attend your school? ~1350
Typical class size: ~30
What was your college major? Mechanical Engineering
Subjects that you currently teach: 7th & 8th Grade Math
Favorite topic(s) to teach: Geometry
Years teaching: 3
Hobbies that you enjoy: Photography & videography
A day as a middle school math teacher
Note: This interview was conducted in Fall 2020.
Jas'Minique usually arrives at school at 8:20 and then has about 40 minutes to prepare for the day. Now that her school is fully remote, students log onto their computers at 9, where they begin their day with homeroom. Since remote learning is relatively new to the school and students, Jas'Minique's homeroom has focused on ensuring that all her students are comfortable and prepared to successfully learn remotely. The rest of her day includes a prep period, where she can plan and grade or meet with students, and a series of 45-minute class periods. Pre-Covid, the class periods were 80 minutes; students now have a 30-minute break in-between each class. Throughout the day, Jas'Minique encourages her students to use this time to get extra help or ask questions.
Once classes end for the day, Jas'Minique spends the last 30-minute period prepping for the day or meeting with students one-on-one. After students are excused for the day, she stays until 5 or 6pm to get any additional grading or preparation done before heading home because she always tries "to be intentional about letting work being work and home being home".
Jas'Minique's career path: How she ended up in the classroom
Jas'Minique always knew she wanted to be a teacher. In 5th grade she was a math peer tutor because she enjoyed helping others understand challenging concepts. As she went through school, in the back of her mind teaching was always there; she would get extra math worksheets from her classes and grade her stuffed animals' work at home.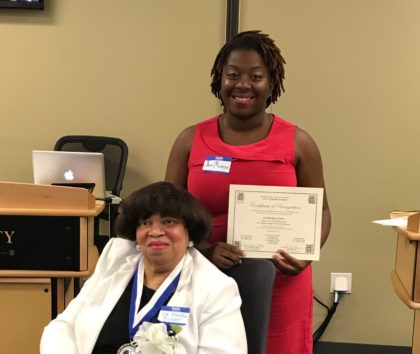 As Jas'Minique got older, she heard about the 'bad' parts of teaching, and they scared her away from pursuing teaching in college. She ended up majoring in Mechanical Engineering and worked for Rolls Royce for about 5 years. Throughout that time, however, Jas'Minique felt that she was not operating in her purpose or following her calling.
But it was a daunting process: teaching felt inaccessible due to the certifications and training required, and she had no idea where or how to start! She began researching programs that would help her transition to teaching, and stumbled across University of Indianapolis's accelerated master's program where she took classes for a year, student taught for a year, and graduated with her mathematics teaching license.
Why does Jas'Minique love being a middle school math teacher?
One of the largest reasons Jas'Minique loves her job is the students – "most the time, especially when I'm with the students, I don't feel like I'm working. I just feel like I'm coming here and doing what I love to do". Sharing her love of math and helping students understand and find a passion for math by making her lessons relevant and accessible is incredibly meaningful to her.
Besides math, Jas'Minique also loves being able to push students toward their purpose. She enjoys having conversations with her students about their "why" – they come to school every day so they can get closer to their goals. She wants them to remember those conversations when they get to high school, college, or beyond so that the negatives they may face in their life don't distract them from their purpose.
Jas'Minique is so grateful that those negative stories and perceptions about teaching that influenced her early on in life did not hold her back from eventually pursuing her purpose. She learned that there are good and bad aspects to every career, but "when you're connected to your purpose, it makes everything worth it". Jas'Minique views her teaching career as incredibly rewarding, and in her own words, "[teaching is] kind of like a roller coaster. You have those times when you're on your roller coaster and it's a little shaky but at the end of the day, especially if you're a thrill seeker, you're going to get back on that roller coaster again because you enjoy the experience. That's been my overall teaching experience so far". Getting to share that with her students is one of the best parts of her job.
What a math teacher typically does during the summer
During the summer, Jas'Minique likes to travel; when she worked at Rolls Royce, one of the most difficult aspects of the job was the lack of summer breaks! She loves being able to share about her travels with her students and incorporate her stories into her lessons. In Jas'Minique's classroom, 30% of her students are Latino so one of her goals for a future summer is to take a Spanish emersion course to better communicate with them and their families and create a more inclusive environment in her classroom.
Why Jas'Minique recommends teaching as a career to science and math majors 
If you love math or science and want to encourage others to pursue it, teaching may be for you! Jas'Minique feels that STEM is growing in importance to all careers, and that her students are going to be entering fields where STEM is a crucial and integral aspect. On top of that, STEM teaching is very rewarding – you are teaching the future of our world. In her own words: "You can literally be teaching the next president of the United States or the person who is going to find a cure for cancer. You never know what's locked in the minds of these children and you may be the key to help them find that passion to where they become one of the most successful people on earth. That thought alone inspires me, and if those types of things inspire you, I think you should go for it."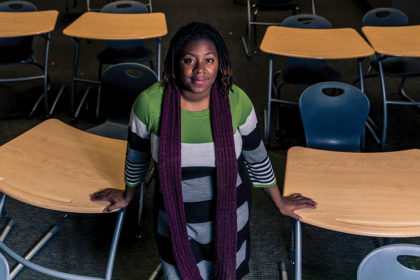 What you should know before entering the profession
Jas'Minique has lots of great practical advice on becoming a teacher including:
There are many programs across the country for STEM majors or employees that offer pathways to become teachers. Do your research!
Certifications are important, and the tests can be very challenging; she didn't pass the first time, but tests do not qualify her or anyone else.
Experience is incredibly important – get as much as you can, either before or during your certification or degree process.
If you are uncertain, try substitute teaching for a bit!
Conclusion
There are many options a math or science major has when it comes to career choices, and grade 7-12 teaching is certainly one of them. If you are considering becoming a teacher, it is a career path with many benefits and offers you a lifetime of opportunity to change the world one student at a time. Jas'Minique is a great example of an enthusiastic middle school math teacher who loves her students. If you'd like to learn more about why teaching is a great career choice you can explore our website (getthefactsout.org).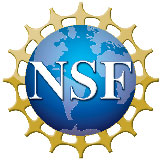 This material is based upon work supported by the National Science Foundation under Grant Nos. 1821710 & 1821462. Any opinions, findings, and conclusions or recommendations expressed in this material are those of the author(s) and do not necessarily reflect the views of NSF.